Marisa Burke LCCC Commencement Speaker May 25th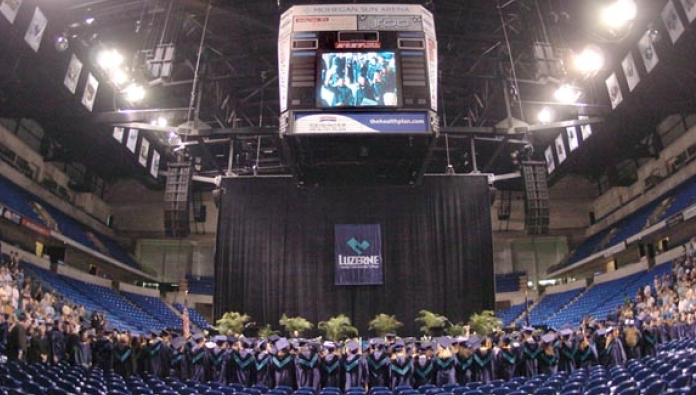 Luzerne County Community College will hold its 49th annual Commencement ceremony on Thursday, May 25, at 6 p.m., at Mohegan Sun Arena.
Marisa Burke will be this year's Commencement speaker.
Burke, former news anchor and broadcast journalist at WNEP-TV, has 35 years of experience in the television news industry as an anchor, reporter, and producer. She holds a Bachelor's Degree in Broadcast Journalism from Ithaca College.
Burke owns her own communications company, Marisa Burke Communications LLC (MBC). Among the services she offers are producing, writing and/or appearing in corporate videos for use on the web or in social media; producing, writing and/or appearing as talent in commercial work for television, radio or social media; media training for management and staff at corporations, businesses or other agencies; and crisis public relations. Burke also offers general seminars on how to handle the media, guest lectures on media issues, and serves as a newsroom consultant for both print and electronic media.
Burke will be honored this May in Hershey, as the recipient of the Broadcaster of the Year Award from the Pennsylvania Association of Broadcasters.