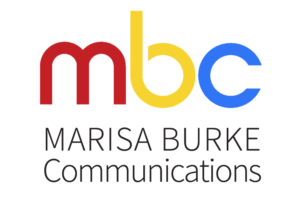 About:
Marisa Burke is the owner/operator of Marisa Burke Communications, LLC. Her multimedia agency specializes in providing persuasive communications to drive awareness and engagement, while attracting attention and elevating the reputation of organizations. Having expertise in brand storytelling, media relations, writing, editing, marketing communications, and content development to integrate it all on traditional, social and digital channels.
Born native of central Pennsylvania, Marisa is a graduate of Ithaca College with a Bachelor of Science degree in Broadcast Journalism and Communications.
Marisa spent most of her broadcast journalism career at WNEP-TV, the top-rated ABC affiliate in Wilkes-Barre/Scranton, Pennsylvania. From there she was the main anchor, lead news producer, and managing editor. Marisa was awarded Broadcaster of the Year by the Pennsylvania Association of Broadcasters in 2017, not long after she concluded her television career.
The following year, Marisa assumed the role of National Media Specialist at Geisinger Health System, one the nation's most innovative health services organizations, serving more than 1.5 million patients in Pennsylvania and New Jersey.
Marisa's success with clients as a media relations professional comes not only from her expertise in reaching out to media outlets, but also from her long-time broadcast news experience telling a story and knowing what news stories attract the media. Having experience on both sides give her the edge in media relations.
Marisa straddles home between Colorado and Pennsylvania and has several clients in both states.